Hope(less)
by Melissa Haag has been sitting on my Kindle since last November, waiting to be read. I'm sure I started it and got a couple pages in, got judgy about some clunky dialogue and gave it up. But then a friend of mine recommended it and mentioned that the companion novel,
Clay's Hope
, was free on Amazon. Two free books? OK!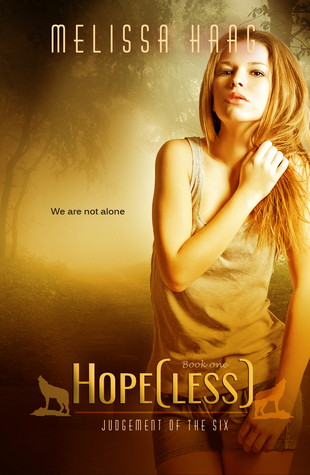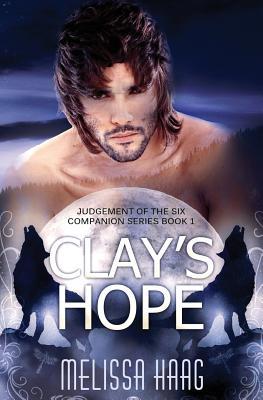 Once I got into
Hope(less)
, I had a hard time putting it down. But what really sold me on the series was
Clay's Hope
. In
Hope(less),
Gabby thinks that Clay has a master plan to get her to accept that they're meant to be.
Clay's Hope
showed that he was pretty much flying by the seat of his pants!
How about some plot synopses so you know what I'm talking about? Here you go, courtesy of Goodreads:
Hope(less)--
"Gabby's brain is like a human fish finder. It comes in handy when she wants to avoid people. Mostly men. They seem to like her a bit too much. It's lonely being different, but she's adapted to it. Really. She just wishes she knew why she is different, though. In her search for answers, she discovers a hidden community of werewolves. She immerses herself in their culture, learning about their world until she meets Clay. He's unkempt, prone to mood swings, intense without saying a word, and he thinks Gabby is his.
It's going to take every trick she knows to convince Clay to go away, and every bit of willpower not to fall for him when she discovers the man beneath the rough exterior."
Clay's Hope
--"Clay is a man of few human talents. As a wolf, he hunts well and can fight off a grizzly twice his size, but has no aspirations. The idea of a Mate isn't something he has ever seriously entertained. Dreamed about, maybe, but he knows the chances are nearly non-existent. Then he meets Gabby, a human girl. She hates him at first sight, yet he can't let her go. Who he was is no longer important. Now, who he needs to become to win her over is the only thing that matters."
The stories are wonderfully intense romances by themselves, but they blend well into the overall story arc of six women who have to judge between the races and bring balance to the world and the companions who love and protect them. I enjoyed the tension between each pairing and the absolute devotion the men would show to earn the women's trust. Each romance was beautifully plotted and the escalating suspense as the overall story moved forward kept my interest long past my bedtime. Also, I bade farewell to my book budget, because I absolutely HAD to purchase the rest of the books in the series!
Gentle Reader Alert:
There was the occasional swear, as well as some scenes that I would not describe as graphic, but wasn't exactly "the camera pans away", if that makes sense? It didn't offend my sensibilities, anyway, but the deed was definitely done. And Bethi from
(Un)wise
is delightfully earthy. So. There you go.