Many moons ago, I stumbled on a little book called
Spirit and Dust
by Rosemary Clement-Moore. I was taken in by the tale of a teenage psychic who can speak to the dead and comes from a family of witches and helps the FBI solve cases. But what really sealed the deal for me was Daisy's spunky, snarky attitude paired with her inherent need to help. It gets her into trouble, of course, and out of it, but she's not stupid--she's not blindly following whatever male is leading.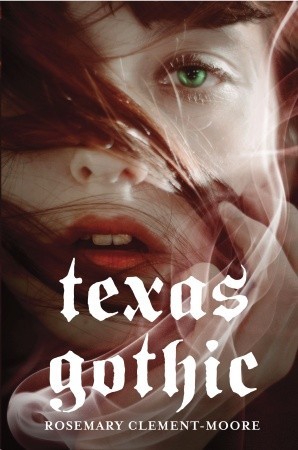 I found that theme again in
Texas Gothic
, set in the same family but with a different member--Amy, Daisy's cousin. Amy is adamant that the power skipped her and that she is normalNORMAL
NORMAL
, thank you very much. But then, of course, she gets drawn into supernatural weirdness and has to acknowledge her own abilities before Death starts knocking at her door. That one was fun, but Amy wasn't as snarky as Daisy, which I completely understand, since snark and attempting to appear normal don't go hand in hand. But the mystery was enjoyable, the romance zinged, and it all resolved nicely.
THEN, last week, I FOUND MAGGIE QUINN. Oh, Maggie Quinn can be my new best friend. Snarky, responsible, firmly on the side of Team Good, as she puts it, Maggie battles demons in all sorts of forms and in all sorts of settings--prom, sorority rush week, and a Blessed Virgin Mary sanctuary in the middle of Nowhere, East Texas. She overcomes her own disbelief in her gifts and does the best she can with the knowledge she's given. She has a white knight at her beck and call, but Maggie is definitely not a damsel in distress--a point she makes VERY clear every time said knight shows up to help her. But they work together well anyway.
So, do yourself a favor and pick up a novel by Rosemary Clement-Moore. If you like snorting at snarky remarks and getting hooked on a great mystery, these are the stories for you!
To explore Rosemary Clement-Moore on Goodreads, click here. If you're feeling the need to get Kindle-friendly with her books, this is the Amazon link to her author page. Enjoy!
Gentle Reader Alert
: There are some swears in these books--nothing beyond a mild PG-13 level--and a little hot and heavy kissing--nothing explicit.